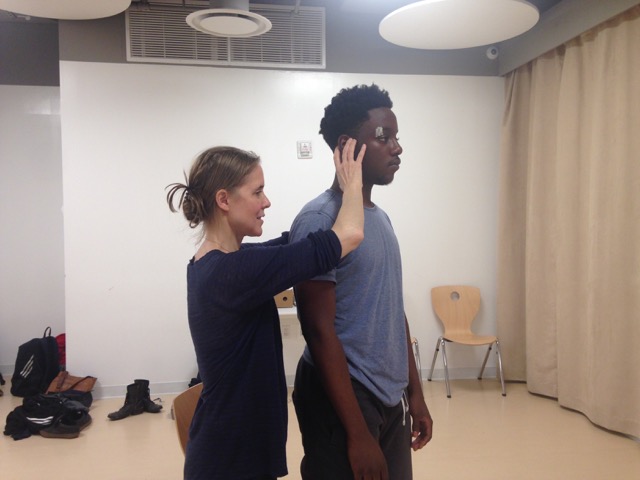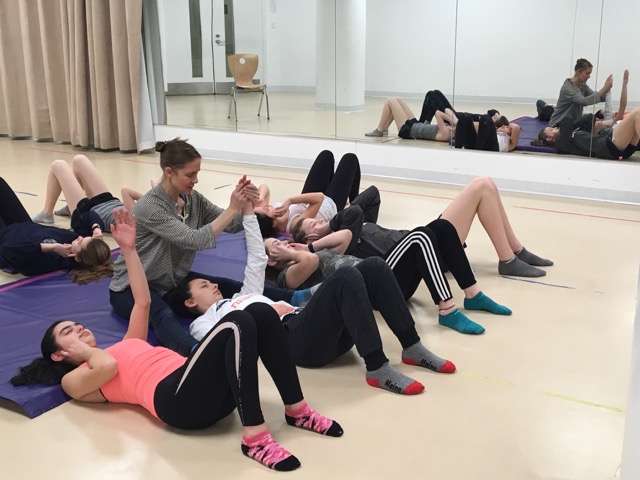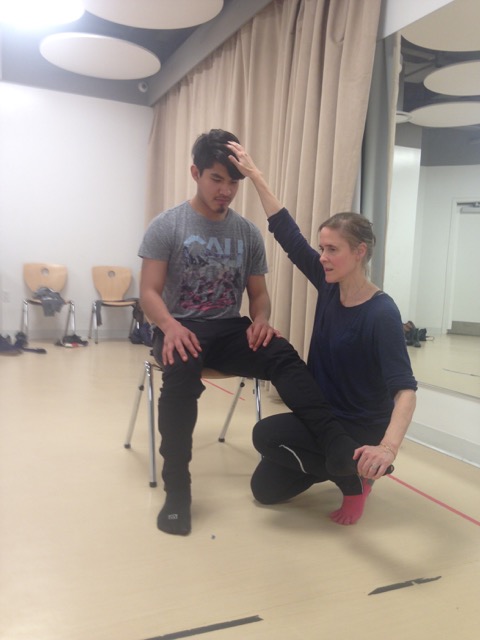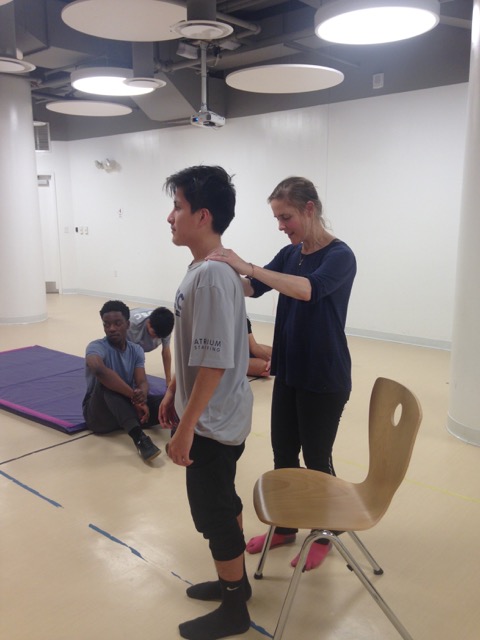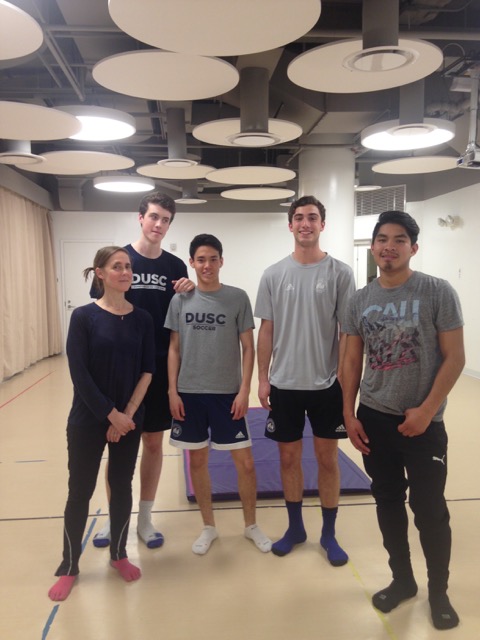 DUSC has made upgrades to the academy program to continue and improve player flexibility, joint ROM, reduce muscle tension, body balance, breathing function, along with other benefits for enhancing sports performance.
"After discussions with our directors, we felt that we needed to bring in more expertise and resources in the areas around performance and injury prevention" says Tom Frambach, General Manager at DUSC. Kei Kinoshita was hired this past August to oversee the growth in the areas mentioned above. Tom is quick to note that although DUSC is helping facilitate the introduction of these programs, the players must continue to take responsibility and build upon the foundation that DUSC offers.
Yoga was a program that DUSC began to implement two years ago to our high school athletes specifically during the winter season. In addition to yoga, Kei also suggested the Alexander Technique as a supplement as well. This winter our U15 – U19 players had the opportunity to practice sports yoga with Caroline Williams for 8 weeks, and Emily Faulkner introduced us to Alexander Technique as well.
Yoga
You are now seeing more and more pro athletes turn to yoga to aid their performance. Yoga has been practiced over the centuries to help improve mental focus, gain strength, stamina and flexibility which any athlete can benefit from.

Beyond Downward Dog: The Rise of Yoga in the NBA and Other Pro Sports (Sports Illustrated)
Yoga can help you stay forever young like Ryan Giggs (The Telegraph)
Alexander Technique
The Alexander Technique is now being increasingly adopted by recreational and competitive sports people. They have all used it to improve some aspect of the way that they function - breathing, freedom or efficiency of movement, balance, dealing with stress, aches and pains or injuries. Simple misalignments in posture can cause uncomfortable stress on your body. The focus is on preventing habitual muscular actions that cause inefficient movement patterns that can lead to injury and limit performance. It helps you become more aware of how you think and move.
Yoga vs Pilates vs The Alexander Technique by PosturePeople
"Trying harder does not always make a difference" says Kei. "Competitive athletes always pay attention to eliminating inefficient movement that can lead to injury or reduced performance caused by poor technique. The well-established general rule is that insufficient range of motion (ROM), or stiffness, will increase muscle-strain risks."
Recent researches suggest that, to improve sports performance, active stiffness should be reduced and active ROM should be improved. This will be more specific than static stretches which reduce passive tension since sports involve both movement and muscular contractions.
"The most common bio-mechanical difference between the elite and novice soccer player is that elite soccer players use a refined and consistent movement pattern where novices use a variable and inconsistent one." (Sports Injuries in Children and Adolescents" by Apostolos H. Karantanas)
Kei added, "adding steady these practices to a routine can help getting stronger and even aid in recovery. We expect our players to do so at home for their consistent high quality performance."
#wearedusc